NEW AUTHORIZED DEALER
By MARILYN MIGLIN FOR WOMEN
Destiny Marilyn Miglin Perfume by Marilyn Miglin, Destiny by marilyn miglin was introduced in 1990 as a fresh floral aroma for women. A beautifully fresh fragrance, a blend of orchid, lilies, rose. Destiny is recommended for daytime wear.All products are original, authentic name brands. We do not sell knockoffs or imitations.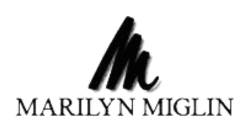 History and background of Marilyn Miglin
World-renowned beauty authority, author and speaker, Marilyn Miglin is among the nations top-500 women business owners. Her signature fragrance, Pheromone, is one of the top-10 fragrances sold in luxury department stores nationwide and each month, more than 65-million television viewers invite her into their homes to purchase her products.
Yet creating unparalleled products that afford their wearers unsurpassed personal expression has not been Ms. Miglins only passion. She has also maintained a spirit of altruism and community.
Miglin currently serves on Chicago Mayor Richard M. Daleys special committee on tourism, as an officer of the Chicago Convention, the State of Illinois Board of Economic Development and on the Board of Directors of the Kennedy Center for the Performing Arts. Under her presidency, the Oak Street Council raised more than $1 million to preserve and promote Oak Streets charm. It is a fitting honor then, that Marilyn Miglin Way is now the honorary name of Oak Streets prestigious shopping district.
Her list of achievements and honors, including the Raoul Wallenberg International Humanitarian Award, are many, but she is particularly beloved for what she gives back to the community. A founding member of the University of Illinois advisory board for the Craniofacial Center, she is widely recognized for her work with the facially disfigured and burn survivors. In addition, she founded and orchestrated the Women of Destiny program, which recruited 200 of Chicagos most successful women to serve as mentors for ambitious young women in their chosen professions.
The City of Chicago proclaimed April 15th as Marilyn Miglin Day and in June of 1998, a burn and disfigurement unit at the Raoul Wallenberg Pediatric Day Hospital in Jerusalem was dedicated in her honor for her tireless efforts on behalf of children. Most recently, the University of Illinois at Chicago School of Medicine bestowed Miglin with their first annual Best Face Forward Award Humanitarian Award.
It is through these endeavors that she is able to unite expression through cosmetics with expression through empowerment.