By DANA FOR MEN
Navy Cologne by Dana, Launched by the design house of dana in 1996, navy is classified as a refreshing, spicy, lavender, amber fragrance. This masculine scent possesses a blend of mint and fruits with woodsy base notes. It is recommended for evening wear.All products are original, authentic name brands. We do not sell knockoffs or imitations.

Dana perfumes and colognes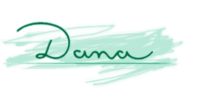 Dana is a perfume brand originally founded in Spain, in 1932. Javier Serra, a former executive of Spanish perfume house Myrurgia, started the company and moved it shortly thereafter to Paris. Dana was named afterDanae, the mother of Perseus in Greek mythology. Danae was allegedly a great beauty and her name has become something of a symbol for female beauty. The company's logo featured a stylized silhouette of a beautiful woman's head, designed by Spanish artist Mariano Andreu.
Dana's first launch was powerhouse women's oriental perfume, Tabu, by famed perfumer Jean Carles. The fragrance is now a classic and has been a perennial best-seller. It is still in production today. Dana launched a number of notable classic fragrances between the 1930s and 1950s, including men's scents Canoe and English Leather and women's scent Ambush.
The company relocated to the United States in 1940, when France was occupied by Germany.
Dana fragrances were re-tooled over time from prestige fragrances to mass market products. The company also acquired the licenses for several classic perfumes originally produced by other houses, including Chantilly (originally produced by Houbigant), Love's Baby Soft and the other Love's series (originally produced by Mem) and Toujours Moi (originally by Corday, then Max Factor). Dana was purchased by Renaissance Cosmetics in 1994, but the company's bankruptcy in 1999 led to the acquisition by New Dana Perfumes, who later changed their name to Dana Classics.
Dana Classics continues to produce many of the scents originally offered by Dana, and they have re-introduced updated versions of some beloved fragrances of yesteryear, such as Heaven Scent and Toujours Moi, for modern consumers.
DesignerDanahas42perfumes in our fragrance base. Dana is an old perfume house. The earliest edition was created in 1932 and the newest is from 2015. Dana fragrances were made in collaboration with perfumers Jean Carles, IFF, Loc Dong and Benoist Lapouza.